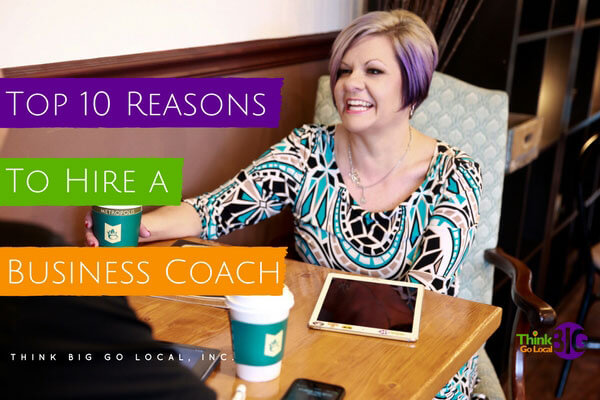 Do you ever just feel stuck in your business?  Maybe you know what you need to do next, you just don't know how to do it? Or maybe you really aren't sure what you can do to level up your business? I've been there too and last year decided to do something about it!  In my situation, I knew what I needed to put in place, just wasn't exactly sure the most effective way to do it and was struggling with actually getting it done amidst all the other distractions of running our business.
So we hired a business coach.  It was a big investment of time and money, but was so worth it!  So much so that I wanted to write this blog to share our experience so you can consider bringing in the resources you need to bring new life into your small business.
I have to say… we did hire the BEST.  We were fortunate enough to work with Sue B Zimmerman, The Instagram Expert and her rock star team.  I knew as soon as I met Sue that her expertise, experience and personality were exactly what I needed to push myself to reach that next level.  Working with her team we actually accomplished more than we had hoped and are now watching our business change because of it.  Of all the wonderful paybacks we received on our investment, my top 10 are…
1. Accountability
If you are "the boss" in your business, then I'm sure you can related to the struggle of not always having to be accountable to anyone but yourself.  I knew when we started this venture that accountability was probably the #1 obstacle I was facing.  Hiring a coach provided me with the accountability partners I needed to get things done and to stay focused tasks bigger than running our day to day operations.
3. A Second Set of Eyes
With every piece of content we developed, our coaching team graciously read through, offered insight on and helped to keep us focused on the right objectives, the right audience and the right way to position our message. I can honestly say that our outcomes would have been very different had we not had that second set of eyes on everything we produced during that time.
4. Expand Your Network
We chose to work with a coach that was already connected into a network that we wanted more exposure to. So in addition to all the other value we were receiving, we were also being introduced to the exact type of people we wanted to be surrounded by, to learn from and to possible collaborate with. You know the saying, "You become like the 5 people you spend the most time with."? We'll we want to make sure we're spending our time with the right people!
5. Attract New Leads
This was a completely unexpected bonus! As our network grew through this new client/coaching relationship, so did our opportunity to attract new leads with awesome business owners all over the country. We have worked with a number of people that we were introduced to us through our coaches. So our investment in coaching, is literally paying itself off with new leads and new clients!
The 7-Step Social Media Strategy Guide
6. Discover New Resources
There are so many tools out there to make doing our daily tasks easier. But who has time to try them all?? As we worked through new projects and objectives, our coaches introduced us to new tools that make our day-to-day activities all that much easier to manage. It's just one more benefit to having a team of experienced experts on your side.
7. Set Reasonable Goals
We all try to set goals in our business. But what I learned was that my goals may not have always been as realistic as they should be. Sometimes I was setting them too high, sometimes too low. Either way, it was refreshing to have someone there to help determine what was reasonable and achievable so we could set the bar high, stay on track and feel good about what we were accomplishing.
8. Honest Feedback
Honest feedback isn't as easy to come by as you might think, especially if you are pretty good at what you do. What happens is that those people around you that are aware of your skills, are likely hesitant to tell you if they think you're going down the wrong path (after all, they probably think you know more about the subject matter than they do.) Many people tend to offer support and positive feedback because they just want you to feel good and your relationship to stay warm and fuzzy. It's takes an open mind and a lot of trust to listen to someone who might have an opposing view, but it's a requirement for success in any business environment.
If you want to continue to grow as a business and as a person, you need to make investments along the way
Click To Tweet
9. Constant Challenge
I love a challenge!! Probably a little more than I should. And you know what, not that many people challenge me in the way that pushes me to get more done. A client / coach relationship is all about challenge. Challenge to create, to meet deadlines, to develop processes and more. And these challenges are so good for the soul when you rise up to meet them! Sometimes being the boss means you don't get challenged nearly enough (well your patience may be challenged, but you know what I mean.)
10. Increased Revenue
For some of you, this increased revenue might come as a by-product of better processes, better content or increased sales. For us, it came during our first coaching session when were advised to raise our prices. I'll admit, price schedules have always been a challenge for me. I love what I do and I love to help people. Getting paid to do it is awesome, but actually providing that help is what has always driven me. Crazy as it is, charging people was the hardest things for me to accept. But now that we've established our credibility and value, it was time to raise prices and I definitely needed someone to step in and validate that for me. Again, our investment is paying itself off every time we on-board a new client.
Here's the bottom line… if you want to continue to grow as a business and as a person, you need to make investments along the way. Trust me, I know the outlay of cash can be painful. It might even mean other things you wanted to do have to wait. But nearly every successful business person I have met has had a coach at some point to get them through the fog and to provide the additional support to make things happen.  I hope you'll make that same investment in yourself!!!  Go get 'em!
I love to hear from you, so leave me a comment below to share your story or add value to this blog.  And as always, you can reach us via our contact page, via email, or find us on any social media platform @thinkbiggolocal if you want to connect!  And if you aren't quite ready to hire a coach but need a some support when it comes to developing and executing your social media strategy, download our free strategy guide and then join us in my private social media support Facebook group.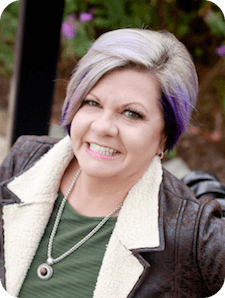 Bobbi Baehne
President, Think Big Go Local, Inc.
My mission at Think Big Go Local is to create a "buzz" around our client's businesses online and in social media platforms so their message reaches their desired audience.  We know that relationships are built and maintained online each and every day and work to make sure our clients are building credibility, authority and attracting new followers and clients .  We don't work in a cookie cutter environment, each of our clients is unique and their accounts are fully managed using their voice, talking to their specific audience and sharing value that keeps them coming back.