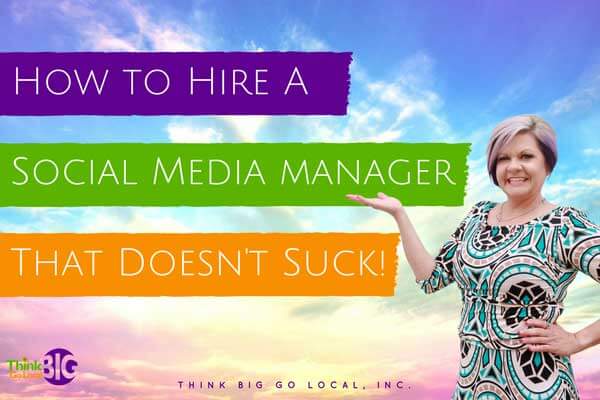 I see a bit of a crisis on hand for small business owners/managers that know they need to improve their social media marketing – they need help! And as any smart business owner would do, delegating that responsibility (if you don't have the time or skill set to do it yourself) is a good move. But it creates a crisis all it's own… Who is really qualified to manage your social media?
Just about every day I find someone new claiming to be a social media manager, yet they have no credentials, no formal training and no proven results. What they do have is a Facebook page, maybe an Instagram and Twitter.
And don't get me wrong, I think it's great that more and more people want to move into the social media marketing industry! But as a small business owners myself, I know that when it comes to paying for outside expertise, you can't afford to hire someone that isn't going to get you closer to the goals you've set.
It's really not that hard to figure out who is legit and who is not. So today I want to share 5 tips you can use when deciding who you should hire. These have all come from best industry practices, experience and a couple of the best questions our clients have asked us in the vetting process.
1. Ask for references and check reviews.
This is pretty simple stuff. Before you hire anyone, ask them to provide at least 5 links to social media accounts they have managed for other businesses that are somewhat similar to yours. But don't stop there. Also ask them to provide you with contact information for 3 clients so you can contact them to ask them to share their experience working with you.
Anyone that isn't willing to provide that information just may not be the right candidate for the job. A true professional will already have that information handy and ready to share with you.
Online reviews are another excellent source of information to help you determine just what type of an experience you can expect if you choose to work with this new company or individual. Any savvy social media expert will have done the leg work to make sure they have online reviews posted from their clients.
2. Look at their digital footprint.
A "digital footprint" includes all the things online that link back to or tell the story of the agency or manager you are looking to work with. Things like their website, all their own social media platforms, articles they've published, online associations they are a part of. All of these things will come together to display any level of authority, experience and expertise.
Look specifically at how many followers they have, but even more so, how engaged their audience is. Look to see how they are varying their content, how they are utilizing posts, stories and live streaming and how they represent their own brand.
You should be impressed after doing this, because after all, this is supposed to be an expert worthy of your hard earned money. If you aren't, it just might be a sign and you should listen to what your instincts are telling you.
3. Ask about training, experience, certifications and continuing education.
There's this little space I call the Danger Zone that you enter when you find someone that knows just a little more than you do, and so you feel inclined to consider them an expert. Of course that isn't necessarily true.
You need to specifically ask why this potential new hire is an expert. How do they qualify as such? Do they have a degree in marketing with training in social media strategy? Or maybe they've been doing it for years with a long list of happy clients, which is excellent credibility.
While there aren't a ton of certifications out there for social media managers, there are enough for someone that is serious about this career to have obtained that training added a certification to their resume.
Continuing education is huge, because things change so much in social media.
Click To Tweet
Ask your potential hire how they discover the latest trends and information.  Which conferences to they attend?  What connections do they have to stay informed and educated?
4. Ask who exactly will work on your accounts.
If you are looking to hire an independent social media manager, this may be obvious. But if you are looking to hire a firm, you need to know what their process is and whether you'll be working with 1 individual or a team. This is important for accountability, sharing of content and more.
Make sure you understand the process to get started and on the day-to-day content creation. You also want to know who develops and tweaks strategy. Then depending on the response, you may wish to have a conversation with any other potential team members before you sign on the dotted line.
5. Know exactly what the price includes.
Chances are, you may be shopping around and talking with a variety of candidates. So make sure you are comparing apples to apples. The key things you'll want to know about include:
How many posts each day?
Which platforms will be posted to?
Will you (or do you want to) approve post content before it is posted?
Are advertising dollars included?
If so, who creates the ads and how much money will be spend monthly?
Who is responsible for graphic design (for posts, covers and profiles images)?
Will they respond to all direct messages on behalf of your company?
Will they spend time building your audience by engaging with others?
Are routine strategy review calls included as needed?
What are their business hours and how much notice do they need for post content?
Based on your specific business model, you may have other questions and already know what types of situations may arise. Be sure you know exactly what you are paying for so there aren't any surprises.
Even though I tell everyone that no one knows your business or can market it as well as you can, if you aren't comfortable or don't have time to manage your social media accounts, then it's a smart move to hire someone. If you don't, you are missing out on one of the biggest business growth opportunities out there!
Whether you decide to do it yourself or to hire someone, we have an excellent strategy guide available to you for FREE to get anyone started. You can grab your copy here.
Leave us comment below if you have any questions or have anything to add that will help other small business owners to hire the right person! And as always, you can reach us via our contact page, via email, or find us on any social media platform @thinkbiggolocal.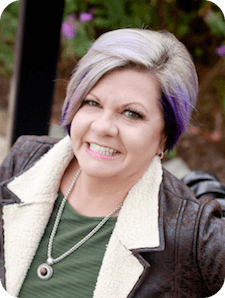 Bobbi Baehne
President, Think Big Go Local, Inc.
My mission at Think Big Go Local is to create a "buzz" around our client's businesses online and in social media platforms so their message reaches their desired audience.  We know that relationships are built and maintained online each and every day and work to make sure our clients are building credibility, authority and attracting new followers and clients .  We don't work in a cookie cutter environment, each of our clients is unique and their accounts are fully managed using their voice, talking to their specific audience and sharing value that keeps them coming back.