I'm so glad you are reading this blog!! That means you are ready to claim your space in Instagram, build your audience and start creating new relationships that will ultimately grow your brand's visibility and your bottom line!
Of all the social media platforms out there, Instagram is my favorite!  Why?
800 million Active Users and growing quickly
The introduction of Business Pages
A more friendly and creative community
MUCH higher engagement
More fun to scroll through
And the ability to build stronger connections with Instagram Stories!
I know that so many of the small businesses we work with are starting to get that Instagram marketing is becoming more important by the day. But I also know that few of them have embraced Instagram stories.  I'm guessing it's because you either don't know how to use it, you're uncomfortable or you just don't know what to really do there.
I want to change all that! Today I'm going to throw down some basics about what you need to know to get started.  In this blog, I encourage you to also watch the video where I have recorded my screen and walked you through these steps, highlighting the features you need to know about in order to get started.
So, What Exactly is an Instagram Story?
A story is a feature that allows you to post clips of content – photos, videos and fun effects – that don't actually get posted to your profile and disappear after 24 hours (more on that in New Features). You can tell when someone has a story by the rainbow ring around their profile photo.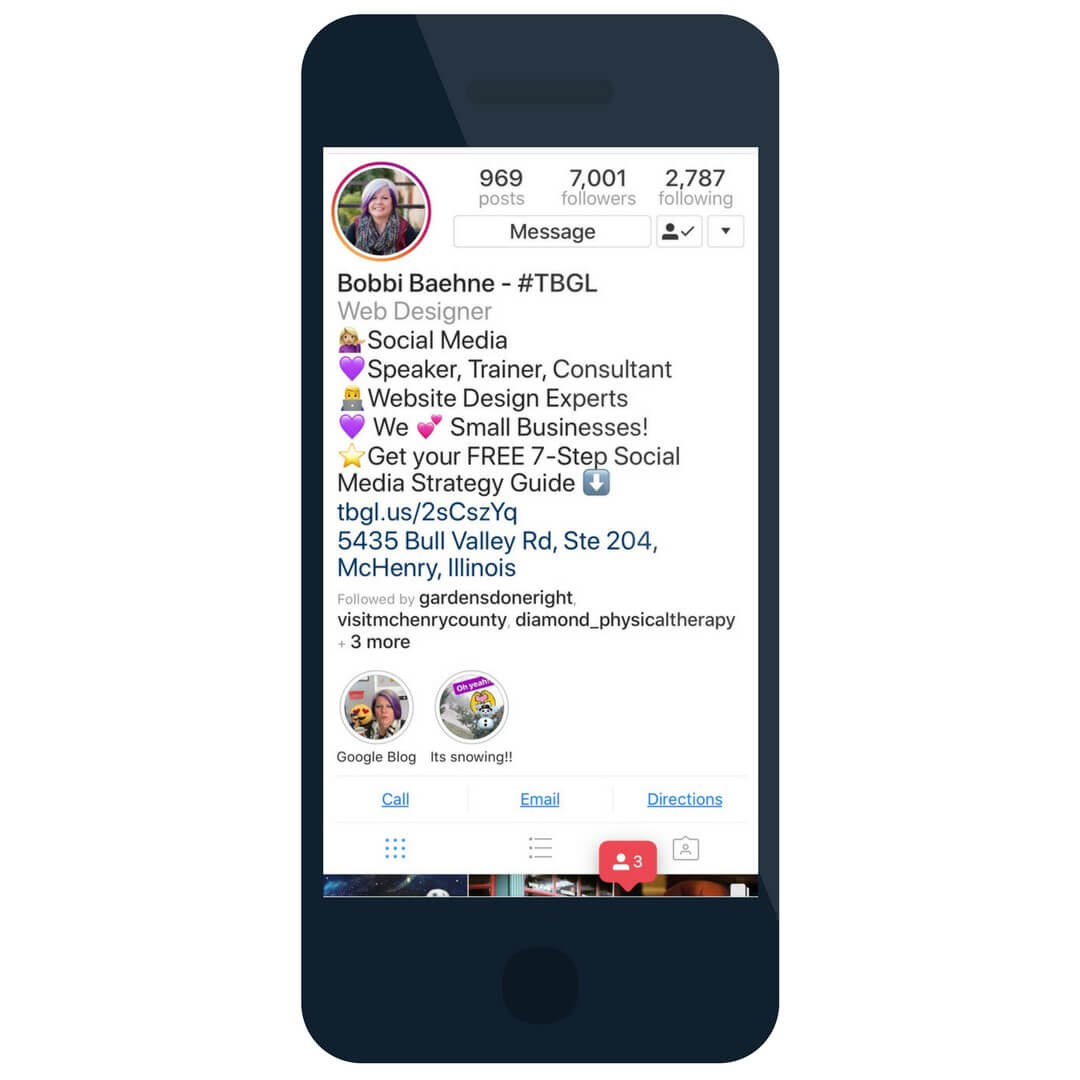 Why Should You be Using Instagram Stories?
For starters, it creates four more ways to get your profile noticed and your content viewed than by just by posting content on your profile. If you have an active story, your profile image shows up at the top of your followers news feeds, then it appears again as they scroll through their feed. Anyone that goes to your profile will see you have a story if there is a rainbow ring, and they just introduced a new feature that allows you to post your favorite stories to the top of your profile page!
It's also an amazing way to build more personal relationships with your viewers by sharing day to day content that you likely wouldn't post on your profile because it may not be as polished as the content that people expect to see as an Instagram post.
Stickers and drawing tools are so much fun and they show off your creativity and personality and even allow you to get feedback from your viewers.
Bonus, they're just fun to watch!
The 7-Step Social Media Strategy Guide
What Are The Best Practices You Should Follow?
Lighting and Sound: Always remember that you want your audience to enjoy watching your story. So good lighting and sound are always a priority. You can test those things just using your phone's camera before you get started. Or if you start a story and don't like it, you can always delete that clip and start over!
Have a plan and a purpose: We're all on a different mission to serve our audience in a different way. Know what your value is and why your audience will watch your content and engage. I have three favorite Instagram stories that I watch daily because they each offer me something I enjoy:
@TheInstagramExpert, Sue B Zimmerman, shares the best Instagram tips around. I watch her stories to learn what the latest tools and tips are so I can improve my marketing and share that information with you!
@GaryVee, Gary Vaynerchuck, is my go to inspiration and motivation to keep kicking ass day in and day out. I don't even know where I'd be today without my Gary Vee fixes!
@Isaac4Mayor, Stephen Isaac Roberts, is an incredible hair stylist/artist out of San Diego that not only does the coolest hair styles and coloring ever (I dig cool hair!) but his stories are usually not just cool to see, but often really make me laugh too.
We're all on a different mission to serve our audience in a different way. Know what your value is and why your audience will watch your content and engage.
Click To Tweet
Mix Media: I find that I get the most views and engagement if I have at least 5-6 segments in my story. And to keep it interesting, those segments are always a mix of videos, photos, and special effects (like boomerangs or super zooms). So creating your story should involve a little planning.
CTA: And finally, have a Call To Action. What is it you want people to do after connecting with you? View a blog? Download something? Check out a post? Be sure to tell them so you can add value to your story and your relationship with that viewer.
How do You Begin Creating a Story? 
How do You Know if You're Making an Impression on your Audience? 
What are some of the New Features in Stories You May Not Know About Yet?
The answer to all those questions is in the video! I'll walk you step by step through getting started, viewing your analytics, posting your story to your profile and more.
If you aren't familiar or comfortable with stories, it's worth taking a few moments to watch.
So are you ready to get started? Come on, I'm challenging you all! And to make sure you get views and engagement, tag me in your story so I can watch @thinkbiggolocal (ninja tip, you can tag me using text, then make the text so small no one can see it, either way I get a notification and will check it out!)
As always – if this was helpful and you'd like to get more tips from us on how to more effectively manage your small business social media and digital marketing, here's a few ways to make sure you don't miss anything: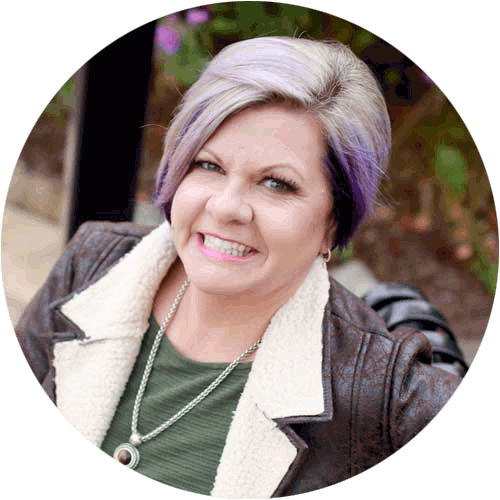 Bobbi Baehne
President, Think Big Go Local, Inc.
My mission at Think Big Go Local is to create a "buzz" around our client's businesses online and in social media platforms so their message reaches their desired audience.  We know that relationships are built and maintained online each and every day and work to make sure our clients are building credibility, authority and attracting new followers and clients .  We don't work in a cookie cutter environment, each of our clients is unique and their accounts are fully managed using their voice, talking to their specific audience and sharing value that keeps them coming back.