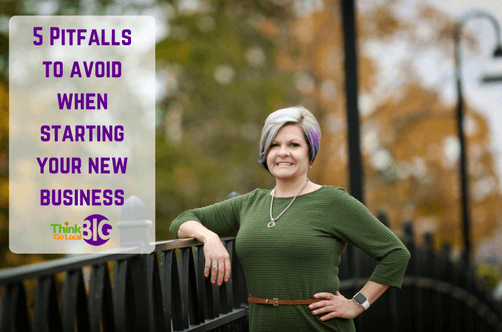 5 New Business Pitfalls to Avoid
I should have written this blog post weeks ago as a follow up to my post "5 Things to Do When Launching Your Own Business."  Let's finally finish up the conversation!  A few months back I was asked to speak at our local community college to a group of business students that were interested in learning the "Do's and Don'ts" of starting a new business. My previous post covered the "do's" and this post is all about my top "don'ts."  Of course I have made some of these mistakes myself, we all have to learn. Others came from previous business experience and others from watching those around me.
It's my hope that some of you will just file these things in the back of your head and refer to them as necessary. Even more exciting is the thought that some of you may recognize that you're making these mistakes right now and this will cause you to pause, re-evaluate and make changes that just might shift the direction of your new business!
Don'ts:
1. Don't Operate on Fear
This was not something I just realized one day. Nope, this was something that someone very close to me shared.  I'm sure the conversation started because I was making excuses about why I couldn't do this or couldn't charge that. He explained that its fear what causes for entrepreneurs to fail. 
That fear can be a Fear of Failure or a Fear of Success
Click To Tweet
Well that just sounds crazy! I mean I get the fear of failure (most of us are somewhat fearful of failing), but fear of success?  I had to let that one marinate a while but then I started to see it happening all over the place.  Although sometimes the lines between what you are really afraid of get blurred. I have had clients say they are afraid they'll attract too many new leads. Well that sounds like fear of success, but maybe they're actually saying "what if no one cares and no one calls?"
Personally, I know my biggest fear was in pricing our services.  I was afraid no one would pay what we deserved. Afraid that clients would leave for one of the less expensive (and not nearly as good) social media marketers. Afraid that we weren't worth it (yeah, we're over that one now.)  Bottom line, really look at the psychology behind the comments you make to others and the conversations you have with yourself and make sure you aren't operating on fear. There's just no room for that as an entrepreneur. It's called risk and we all need to take it or go work for someone else!

2. Don't Skimp on Networking or Advertising
It doesn't matter how well your new business is doing TODAY if you don't have a strategy for feeding the sales funnel. When times get tough, that's NOT the time to skimp on advertising because that's the lifeline to your next new customer. Can you really afford to let your competitors snag them away?   And when things get busy and you think you've got all the referrals you need so you stay home instead of heading out to that networking event, that's about the time people forget to refer you.  If you're no longer top of mind then just maybe a competitor made it to that event and made a real case for being that go-to person in your industry.

3. Don't Overspend
There's a reason so many entrepreneurs start out in home offices. Not only do you get to keep your pjs on a little longer, but your new business benefits from the low overhead and you benefit from the home office tax deductions (bonus!)  Now I realize that not every business can function from a home office and may need an actual office or retail space.  Point is, don't bury yourself in big bills for impressive office furniture and expensive artwork to impress clients. If you're that good, you'll get there!  In the mean time, create a comfortable environment that doesn't break the bank and doesn't make your clients feel like they're funding your expensive taste instead of paying for the value you offer.
And don't forget to price shop just about everything.  This can be tough sometimes because we like to work with people that refer us clients or work with us themselves.  And all things being equal, I always want to work with my clients first when I need a product or service.  But there are other times (primarily with big ticket items like insurance, CPA services, etc.) that we have a standing policy that we will get multiple quotes and make our decision based on value and price.  I felt the most responsible thing for a new business to do is to keep costs low, hence keeping pricing affordable for our clients.


4. Don't Over Promise
This is my favorite!  And it's not even because I never over-promise (which I don't.) It's because I have watched my competitors do it time and time again. The result is that they disappoint people, earn a bad reputation and create a steady flow of clients for our business (thank you!).
I'm always honest with my clients, laying out genuine expectations and highlighting value. 
The secret is to Under Promise and Over Deliver, that will make for a happy client every time!
Click To Tweet

5. Don't Forget to Plan for Growth
Here was my experience:  You start a new business. You get a few clients and it's easy to keep up.  Then you get a few more. Pretty soon you have so many clients that you can't keep up. So you bring on someone to help. Oh crap they need to be trained! But I don't have time and I haven't created a process that would make it easy to follow as they get started. Sound familiar?  It makes it really hard to scale your business if you aren't ready for growth by having procedures, processes, policies, adequate software solutions, etc. all ready for when those clients come pouring in.  So do yourself a favor and in those first few months when you aren't too busy, that's the time to think ahead and get all those pieces in to place!
So there you have it!  This week we're celebrating our 5 Year Anniversary at Think Big Go Local Inc. and it's pretty cool to look back at all I've learned through this journey and to be able to share it with you. There is so much more to learn and I'm sure you all have your own lessons that you could share. I'd love to hear them, so leave me your top entrepreneurial lesson in the comments below.
If at anytime you run into a problem with any of your social media strategy and you need help getting "unstuck", just ask and we're happy to give you a hand.  Contact us via our website, send me an email at bobbi@tbgl.net, hit us up on Twitter, Snapchat (BobbiB68), Facebook or on Instagram.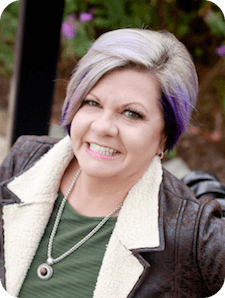 Bobbi Baehne
President, Think Big Go Local, Inc.
My mission at Think Big Go Local is to create a "buzz" around our client's businesses online and in social media platforms so their message reaches their desired audience.  We know that relationships are built and maintained online each and every day and work to make sure our clients are building credibility, authority and attracting new followers and clients .  We don't work in a cookie cutter environment, each of our clients is unique and their accounts are fully managed using their voice, talking to their specific audience and sharing value that keeps them coming back.