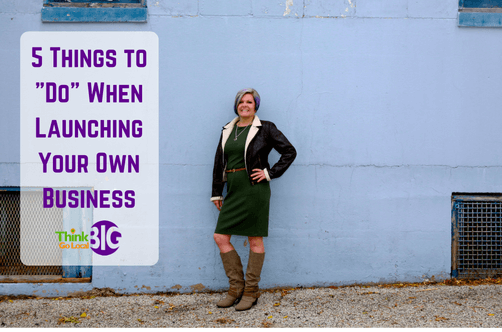 To be a successful business owner, you've got a few lessons to learn…
Making the life altering decision to launch your own business is both exciting and as frightening as hell.  As any business owner will tell you, the entrepreneurial journey is full of lessons, good and bad.  I was honored to have been asked recently to share the lessons I've learned with a group of business students from our local community college.  As always, I wanted share them with you too.
I have been lucky enough to have incredible mentors that shared the lessons they learned with me as I needed them. Those people have helped me to separate the BS from the facts and have kept me moving forward.  I hope this list of "Do's" will be helpful to you as you start or continue on your journey to becoming a successful business owner.  I promise to follow this up with a list of "Don'ts" that will be just as valuable.
Do's
1. Realize that done is better than perfect
This was tough one for me, maybe the toughest.  I'm a Virgo, so perfection is built into my DNA.  The idea of compromising the quality of our work didn't settle well with me.  To wrap my head around this piece of advice, I had to do a little dissecting  and some reverse engineering of the concept. I finally came to the realization that my view of perfection was just that, my view.  This was probably a bit of a lesson in humbleness as well, because who am I to decide what the perfect message looks like?  Being able to understand just how subjective the concept of perfection is helped me tremendously in getting projects done faster and letting go of control.  A little of this lesson carries on into the next…
2. Act Fast
Think you've got a great idea?  Well you may or may not be the first person to come up with it, we can't really say.  But what I can tell you is that if you are still sitting there thinking about it, there's likely someone else getting ready to take action. And guess who wins?  (Hint – not the person still thinking about it.) So while you are pondering over how to bring it to market, how you can improve it, etc., there is a new millionaire chillin' on their lounge chair in Maui because they took action quickly! A good friend of mine once shared this quote with me,
It's not the big that eat the small, it's the fast that eat the slow.
Click To Tweet
Powerful isn't it? 
There are over 7 billion people on this earth, someone else is going to beat you to it if you don't make it happen!
Click To Tweet
3.  Learn to Delegate
Another hard lesson for those of us that have "control" issues (it all goes back to making sure it's done perfectly.)  Well I've got news for you, you can't do it all!  And if you can't scale your operation by empowering others then you can't grow. So figure out what your strengths are, what you enjoy the most and where you bring the most value to your business and just do that. Find someone else to handle the rest.  Yes, it's that simple.
4.  Build a Tribe / Audience / Following
Call it what you want, but you need to be putting enough value into the world, your community and your market to attract a following. You know those people that read everything you write, follow you on every social media platform and attend any presentation you do? Those loyal tribe members will be helping you to grow your business each and every day without even knowing it. They provide credibility to your social profiles, valuable engagement and feedback on your content and they remind you daily why you do what you do.  Might sound easy, but it's not. It takes a ton of work and requires that you give, give, give constantly. I could expand on this one forever so instead I'm going to make a suggestion.  If you haven't read Gary Vaynerchuck's book "Jab, Jab, Jab, Right Hook" , go get a copy, he explains it better than anyone I know!
5. Stand Out
For some people this just comes naturally.  Take my friend Doug Hein from Big Kid Power Sports for example. He's been creating videos and killer content for years to promote his business and it works because he's just naturally talented in front of the camera. He's got a great personality, he's funny, he's incredibly knowledgeable about his products and he knows how to connect with his target audience. (Yes, you should definitely go check him out.)  Bottom line, he knows his brand, inside and out and lives and breaths it every damn day.  This just doesn't happen overnight, it really does take a ton of insight and thought. What makes you stand out?
My business coach Sue B Zimmerman had me do an exercise once that really helped me to break this down and to see what others thought made me unique.  I sent 10 people a request to provide just 3 words that described me. The 10 people I chose represented a variety of relationships (clients, family, friends, associates.)  My top word – Giving.  My tribe knows they can come to me at any time when they need advice or assistance.  Immediately I knew that I had to continue living up to the brand I created by constantly teaching, training and assisting others in building their social media presence.
And then there was the accidental branding.  The purple hair I'm rocking these days really makes me stand out and makes me memorable.  What started out as a boredom buster resulted in a solid and important part of my brand identity.
Leave Me Your Top Lessons…
I would love to hear your feedback and the top lessons that you've learned on your own journey as a business owner and leave me your short list in the comments below.  Be sure to check back for the list of "Don'ts" which will be coming shortly!
If you have any questions at all about how to create or improve your social media strategy, Contact us via our website, send me an email at bobbi@tbgl.net, hit us up on Twitter, Snapchat  (BobbiB68), Periscope (BobbiB68), Facebook or Instagram and I'll be happy to help!
Save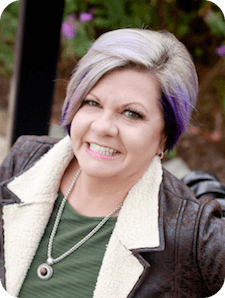 Bobbi Baehne
President, Think Big Go Local, Inc.
My mission at Think Big Go Local is to create a "buzz" around our client's businesses online and in social media platforms so their message reaches their desired audience.  We know that relationships are built and maintained online each and every day and work to make sure our clients are building credibility, authority and attracting new followers and clients .  We don't work in a cookie cutter environment, each of our clients is unique and their accounts are fully managed using their voice, talking to their specific audience and sharing value that keeps them coming back.