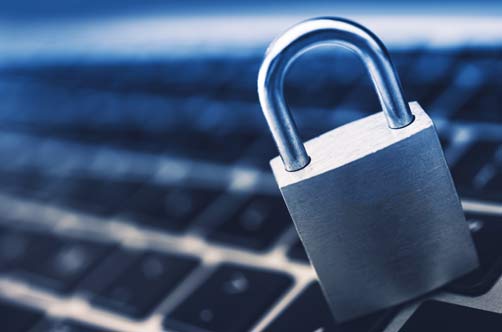 Google is at it again! As the world's number one search engine Google has the potential to greatly affect change in the way you do business on the web, and every so often they exercise that power.
In 2015 it was "Mobilegeddon," when Google changed its search algorithm to include whether or not a website is mobile-friendly. This change required countless website owners to redesign their websites to make sure they were mobile-friendly or face the risk of a downgrade in search ranking. Now Google will make another major change by marking whether or not websites are secure.
Starting in January 2017, users of the Chrome internet browser who navigate to some websites will be notified that the site is not secure. Sites that will be affected are those with pages that include a password field or credit card form using HTTP at the front of the domain. Here is what this change will look like:
Current:

January 2017:

The "Not Secure" notice will appear only on the pages that include password or credit card fields. However, Google has stated its intention to eventually mark all HTTP pages as non-secure using the format shown below. This means that ANY website without HTTPS will appear as insecure, potentially scaring away your customers. Google has not stated when this change will occur but expect it to happen sooner rather than later.

The good news is that preparing your site for this change is relatively simple. The solution is to make sure your website uses HTTPS in front of the domain name. One of the easiest ways to get HTTPS in front of your domain is by adding an SSL or "Secure Sockets Layer" Certificate to your site. In simple terms, what SSL does is provide a secure connection between your web browser and the website you are visiting. This way, any information you enter into the browser fields will be encrypted when sent to the website.
Along with the improved security, there are a few additional benefits. One benefit is that for sites using HTTPS a green padlock will appear in the browser as seen in the image below:

This green padlock can instill a greater level of trust among your website visitors that they are not at risk of compromising their passwords or credit card numbers. Even better, Google includes HTTPS as a ranking signal so adding it to your website could have a positive impact on your search rankings.
If your website uses password or credit card fields you need to add HTTPS right away. Even if it does not, it's not too soon to make the change. Most web hosting companies offer SSL Certificates at a reasonably low price so check with your hosting provider right away to see what options are available.
Save