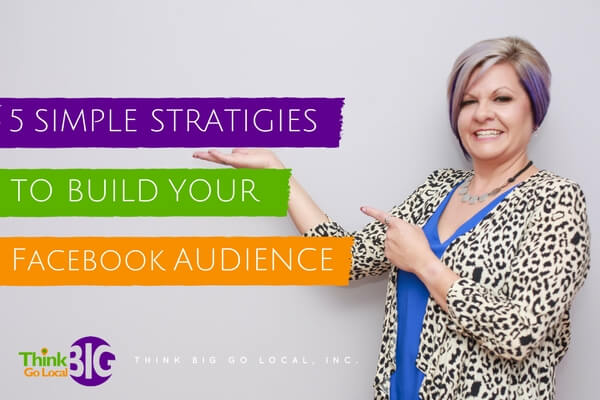 The 7-Step Social Media Strategy Guide
We recently conducted a poll in our private Facebook group, Bobbi's Social Media Clambake. We asked small business owners what their top social media struggle was and "building an audience" ranked #1. There is no doubt that having a strong following has its benefits:
Your message is seen by more people
You establish credibility
You establish authority in your field
You have a captive audience to target with Facebook ads
I've put together 5 simple strategies that when implemented, will help you to attract and retain more followers so your audience is constantly growing and your message get seen more frequently.
1. Invest in Facebook Advertising
I know, it's a little intimidating and you really don't want to spend the money. But with all the work you are putting into creating content and posting to your Facebook page, don't you want to that effort to pay off? And when I say Facebook advertising, I'm not talking about boosting posts. I encourage you to use the Ad Manager and to create actual campaigns that you can review and revise as you learn what works and what doesn't with your specific audience.
Remember, Facebook has a tremendous amount of data on their users and by using Facebook advertising, you get to capitalize on that! They know where they shop, what brands they follow, where they work, where they eat, the websites they visit… kind of creepy, unless you own a business, then it's awesome!
As you create your ads, keep in mind that you need to have a goal when you start (if you are reading this, your goal is likely to increase followers on your page, so use reach and brand awareness ads.) You also need to use images that make people stop in their news feed when they see your ad. And finally, you need to craft a message that effectively tells your audience exactly what they will gain by following you.
2. Make it easy for people to follow you
This is such a simple strategy, but I see people miss these opportunities all the time. Be sure to set up social icons on your website and in your emails. This will allow people to connect with you for day to day interaction with one simple click.
Be sure to set up social icons on your website and in your emails.
Click To Tweet
You should also consider putting the social icons you use on your business cards and collateral materials as a reminder to the people you meet to connect with you there.
3. Engage with people that you want to attract to your page.
This is most effective for B2B businesses, but can certainly carry over to individuals as well. Identify the accounts that you want to attract into your following or are hoping to convert into clients. Then make sure you are spending time reading and engaging with their content. Every time you do that, they receive a notification. It won't take long before they take notice of your interest and loyalty, and will begin reciprocating the engagement and starting conversations.
This strategy not only grows your audience, but it grows your reach, engagement and possibly even your bottom line!
4. Strategically invite people from your personal page to your business page
It's likely that you've done this already, probably when you first set up your business page. Over time, your personal network has grown and you should make sure that if you have new connections that would either be interested in your services or who would be good brand ambassadors, that you bring them into your business network as well.
Use the invite features that Facebook offers, or even more powerful is to use the messenger feature to ask those targeted connections to follow you on your business page. Be sure to tell then about the value you offer there and the reason you'd like them to connect.
5. Provide tons of value to your followers
I know, I say this in every blog post. But it's really that important! People need a reason to follow you. And considering all the other pages they can follow on Facebook, they need a really good reason. By providing valuable content that gives your audience something that they NEED in their day to day, you will not only see your audience grow organically, but you'll see more engagement as well.
Follow these 5 strategies and I can promise your Facebook audience will grow significantly!
I'm always happy to answer questions, offer a little support to talk more about helping you develop your online marketing strategy. Leave us a note below or reach out via our contact page, via email, or find us on any social media platform @thinkbiggolocal.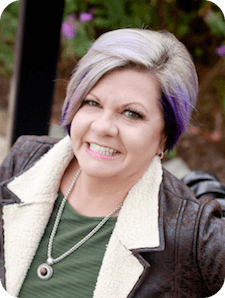 Bobbi Baehne
President, Think Big Go Local, Inc.
My mission at Think Big Go Local is to create a "buzz" around our client's businesses online and in social media platforms so their message reaches their desired audience.  We know that relationships are built and maintained online each and every day and work to make sure our clients are building credibility, authority and attracting new followers and clients .  We don't work in a cookie cutter environment, each of our clients is unique and their accounts are fully managed using their voice, talking to their specific audience and sharing value that keeps them coming back.